There are moments when it is better for your face to remain anonymous. In PGWEAR CUSTOMS there are many ways to ensure you safety in such cases.
We offer:
– portable masks – balaclavas, neck covers, neck warmers – we make them from different materials – acrylic, fleece, polyester or cotton mixed with Lycra. We can make embroideries or sublimation prints on them, sew patches or labels. They are very handy and take up little space in your pocket.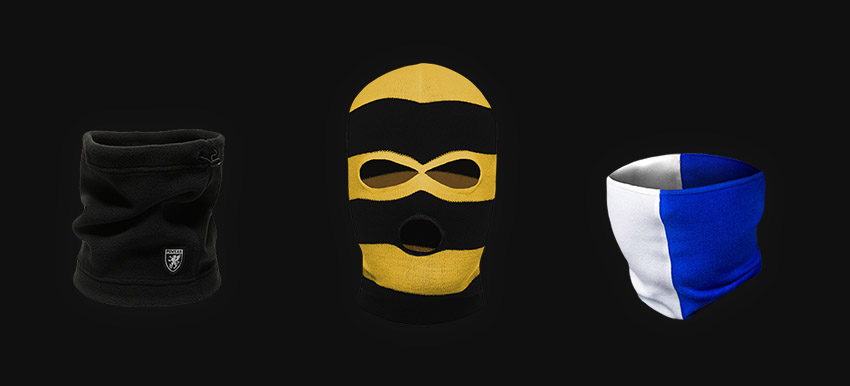 – masks integrated into the hood of your jacket or sweatshirt. This type of solution has many advantages. A hood with a mask can not be lost. Unused mask can always be hidden inside the hood so that it is inconspicuous. You can opt for:
a mask with a built-in mesh for the eyes
a mask covering the face from the eyes down and with velcro fastening
a neck cover sewn into the neck, which in addition to being the face mask can be useful on cold days as warmer
a balaclava sewn or zipped inside
a ninja type hood.

If you want to place an order or have any questions please write to us at the address customs@pgwear.net