By letting us produce individual garments or accessories you do not have to worry about choosing the right colors of materials and accessories. We know that the colors are very important, even a slight difference in hue can spoil the good-looking product. Therefore, we present the solutions that will guarantee you that shades of the color you selected will be appropriate: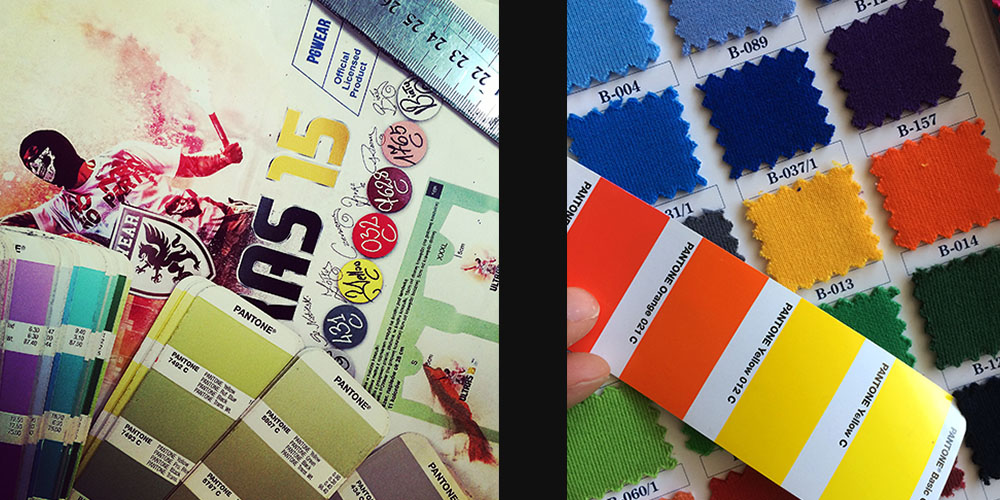 Selection of colors for printing and embroidery – we recommend identifying colors based on the Pantone numbers. If you do not have access to the probe we can send you electronic version thereof. You can also specify the colors by using CMYK or RGB systems. The colors in this way can also be chosen for sublimation printing that we use for silk scarves, leash or neck tapes.

Selection of colors of knitted or woven fabrics – you can select colors based on the probes. We can supply it in electronic form. If you are still not sure we will send you a sample knit/woven material so that you can see it live. Thus you can choose from the probes the hues, which we will use for T-shirts, sweatshirts, knitted scarves, labels and so on.
Below we present also some nice examples of how to emphasize which colors are important to you, in addition to printing and embroidery:

"flag" label – small, discreet label in the appropriate colors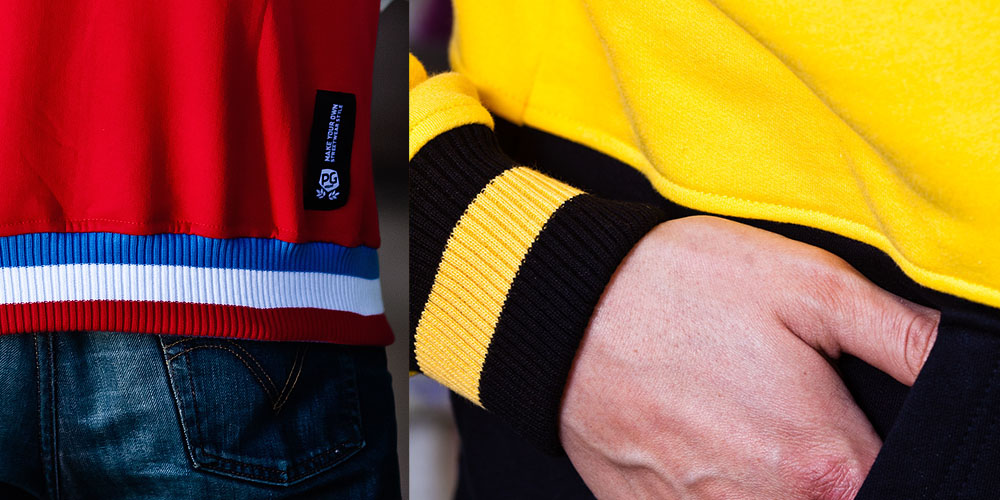 welts with colorful stripes

neck tape in the appropriate colors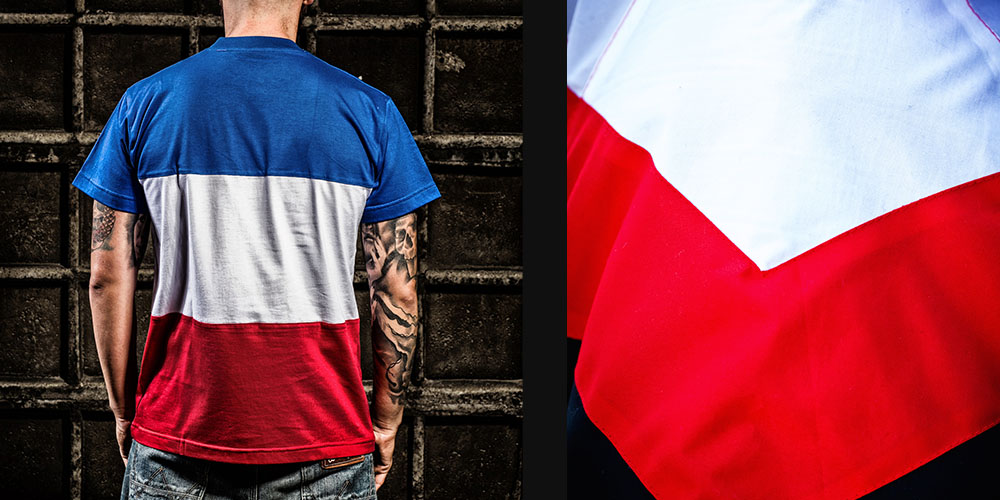 cut – inserts, stripes in your colors.
Should you have any questions please write to us at customs@pgwear.net