We are able to offer you the production of both long and short trousers or bottoms (joggers) sewn also with cotton or cotton mixed with polyester fabrics. Therefore, we do not limit ourselves to the previously described knitwear.
We present you with examples below:
– Cargo type shorts made of cotton fabric mixed with polyester (terylene and cotton), with pockets on the sides
– cotton shorts, straight-cut, sewn from cotton fabric, steam treated  (washed out)
– jeans.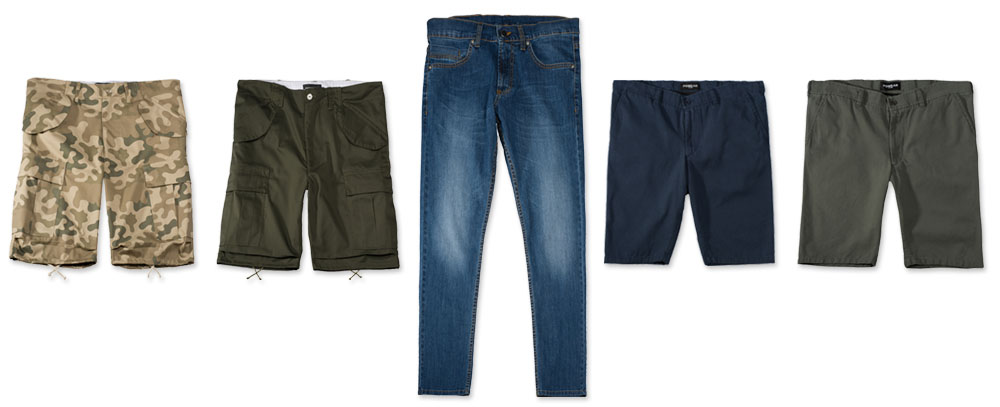 Of course, as with most products ordered from us, we recommend you also add-ons i.e. jacquard labels, badges, leather and jacquard, dedicated buttons, embroidery – they will give uniqueness to your trousers or shorts.
If you are interested in the contract or have any questions – please write to us at customs@pgwear.net