In PGWEAR Customs we carry out orders for T-shirts of various kinds. From the simplest T-shirts with uncomplicated prints to more complex projects.
The shirt presented below is a product created from scratch in PGWEAR Customs. The customer was very focused on the quality and uniqueness of the product. The T-shirt has as many as 3 prints, 2 embroideries, a jacquard tag and a printed neck tape. The combination of so many details into one whole resulted in a great visual effect.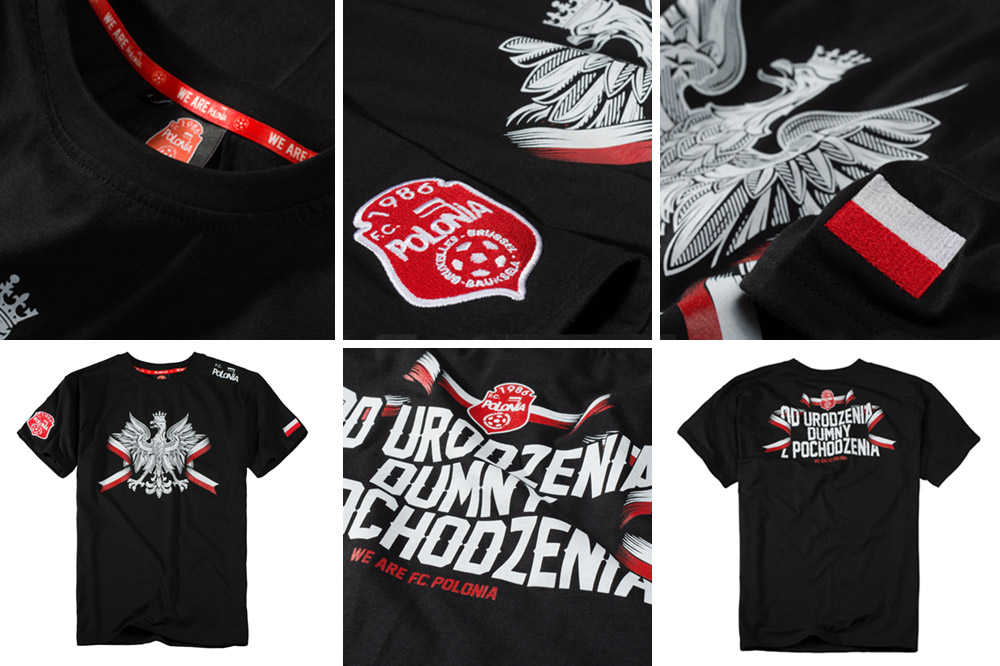 The T-shirt is sewn with the highest quality fabric we use for t-shirts, i.e. 100% cotton with a weight of 210g. This type of knitting is thick and pleasant to the touch. Of course, if you prefer thinner T-shirts, we also have knits with smaller weights. In PGWEAR Customs it is always your choice.
The front of the T-shirt is decorated with a sizable screen print and another smaller one, positioned on the shoulder. The back also features a large print, we have also embroidered both sleeves.
The customer also decided to order custom jacquard labels with their own logo. Next to the tags we have sewn in a second small jacquard tag with the information about the size of the shirt. The whole is completed by a neck tape with a repetitive pattern.
If you are interested in ordering T-shirts or have any questions – please write to us at customs@pgwear.net