Although the summer will start soon, we encourage You to think now about the jackets. At PGWEAR Customs we can manufacture various types of jackets for You .
Below we are presenting You a jacket that is lightweight, perfect for cooler summer evenings and ideal for autumn. This jacket is sewn from nylon fabric with the weight of about 300g, which makes it a relatively warm piece of clothing. Black mesh is sewn from the inside. At the jacket's bottom a  drawstring is sewn with a stopper toggle and owing to that the jacket's width is fully adjustable. In turn, at the sleeves' ends there are Velcro fasteners, which also enables to adjust their width according to one's needs. The jacket has two side pockets and a very sizeable, closed with a zipper central pocket. A client has decided to vary the project with contrasting accessories – the main zipper and stoppers at the hood are therefore white. The entire project is supplemented with – an embroidered patch on the left shoulder (more about patches) and an embroidered aplique (more about embroidered apliques) on the so-called sewn-on strap that covers the zipper of the central pocket.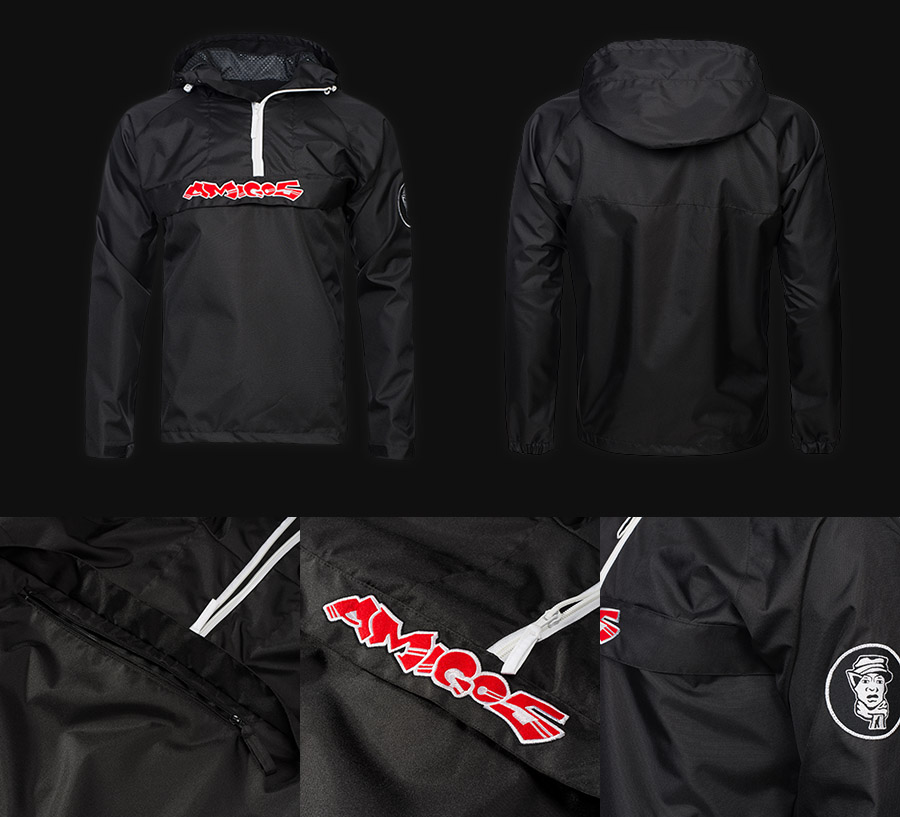 If You are interested in ordering this type of jackets or if You have any questions – write to us at an email address customs@pgwear.net.