In the previous part of this article we described the process of production stages of the selection (the creation of) templates, materials selection and preparation of patterns to be printed on.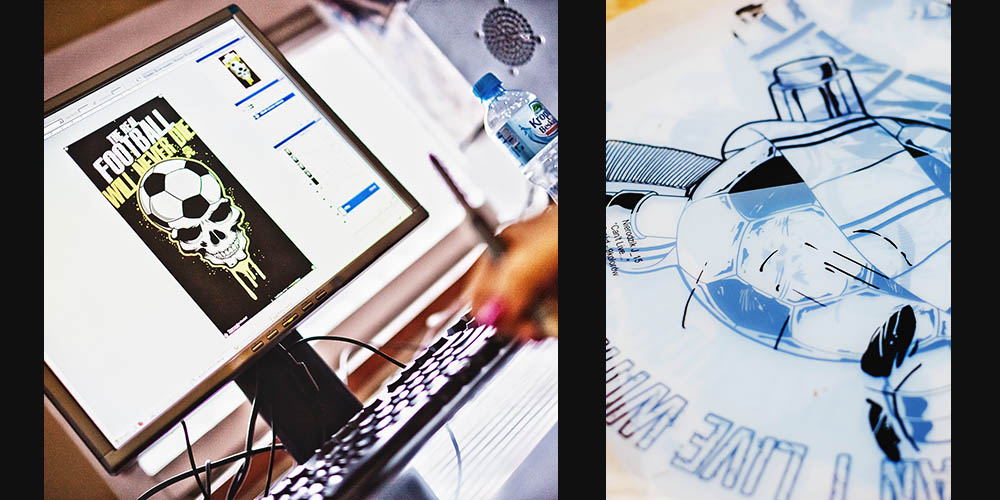 The printing process starts at the computers of graphic artists. The draft of print is adjusted to the requirements of the screen printing technique. The individual colors are separated, and elements containing them are printed on a special film. This film is used for the exposure of printing screens. As a result of these works printing screens are created for each color of print.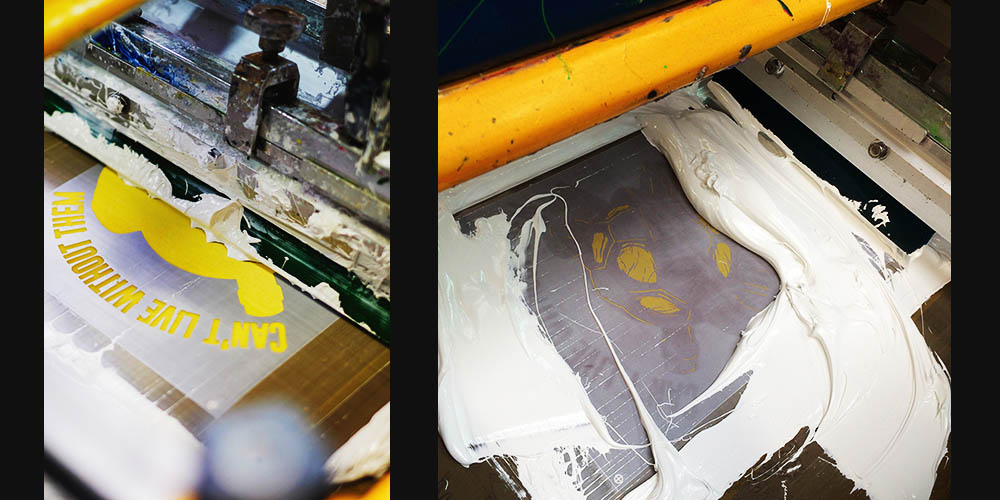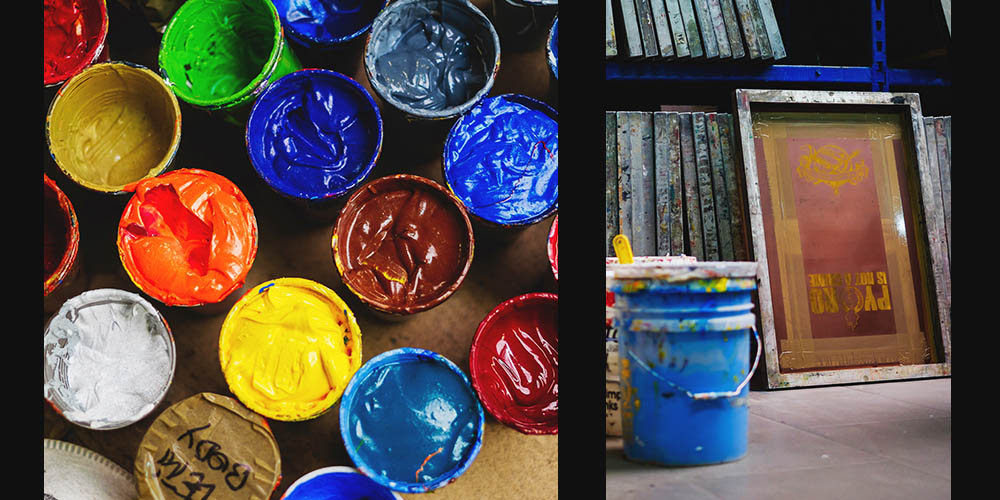 The very process of printing is done screen printing carousel. Screens are carefully arranged so that the various components of print fit with each other 100%. The paint is applied onto the screen and then pressed out by directly onto the surface of the patterns. An important element of this stage is to use high-quality printing inks and the perfect selection of colors.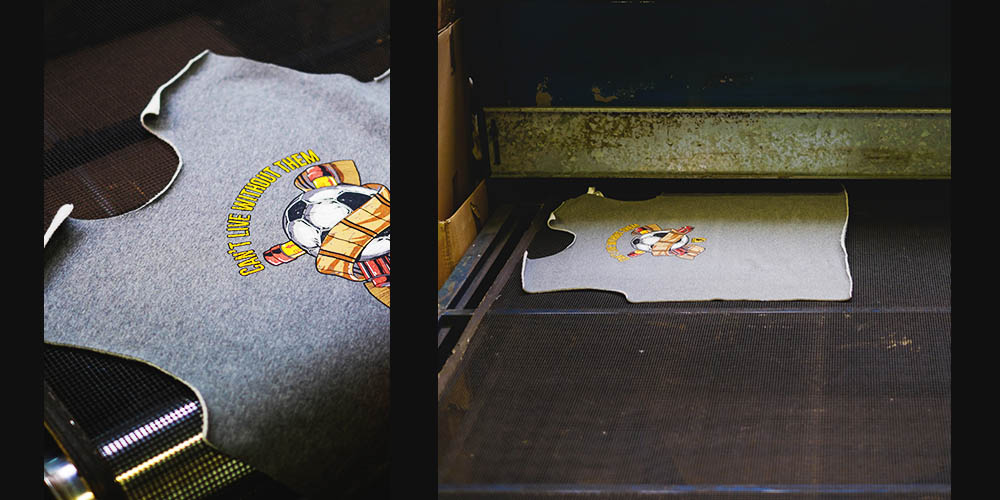 The final stage of the printing process is to consolidate the print with high temperatures – the patterns are passed through a special drying tunnel.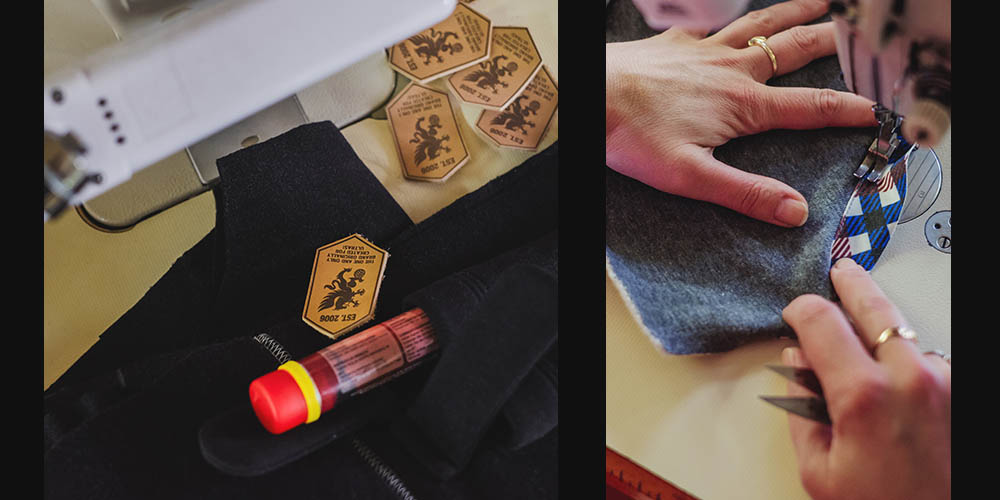 In the next step the reprinted patterns are sewn with the remaining ones. Precision and attention to detail are extremely important here. The seamstresses care about every seam to be even and aesthetic. In the meantime, such extras as jacquard labels, ribbons and badges are sewn on.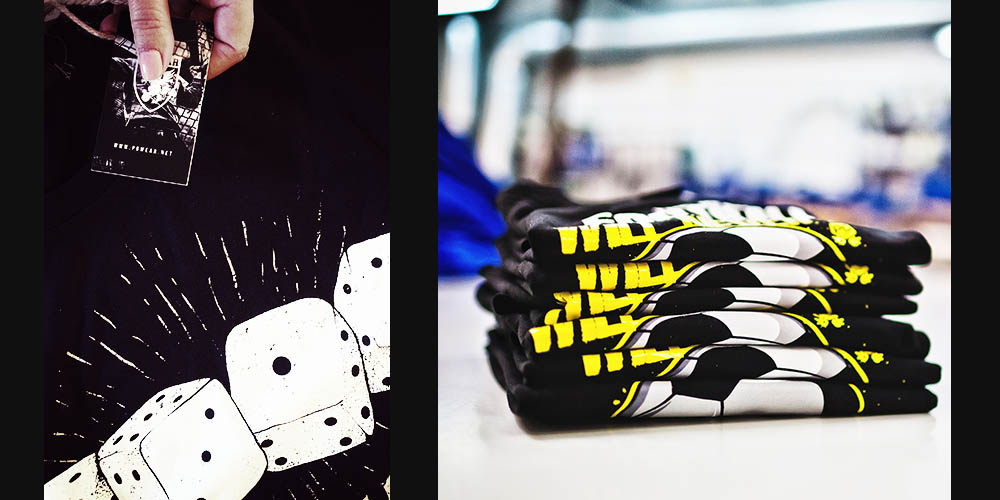 In the end, the clothes are ironed. Cardboard tags are attached. The products are carefully folded and packed in plastic bags.
Learn more about the production of cotton sweatshirts.
Learn more about the production of cotton T-shirts.
Additional information about silk-screen overprints.